Unexceptional Classified: Audi A4 1.6 SE
Price: £3990
Mileage: 27,000
Condition: Not your usual repmobile
Advertisement Car & Classic
The original Audi Quattro was a pivotal moment in Audi's history, and changed the face of rallying forever. It was the TT though, years before the R8 supercar arrived, that changed Audi's perception among everyday buyers.
How much is your car to insure? Find out in four easy steps.
Get a quote
Almost overnight the roads seemed to be full of the compact, geometric coupés, while many more reservation holders sat impatiently on waiting lists for theirs. An Audi was now something to be seen in, rather than just appreciated by those in the know.
The brand had been making strides towards this level of desirability for years however, and one of the first to really turn the tables on established norms was the Audi A4 launched in 1994, and known as the B5.
As the internal code suggests, it was not the first model in its lineage, replacing the 80 lineup that had already run for four generations before it. The new A4 was clearly from the same family but incorporated stylistic features common to the era, like integrated and fully color-coded bumpers, and softer, chunkier curves.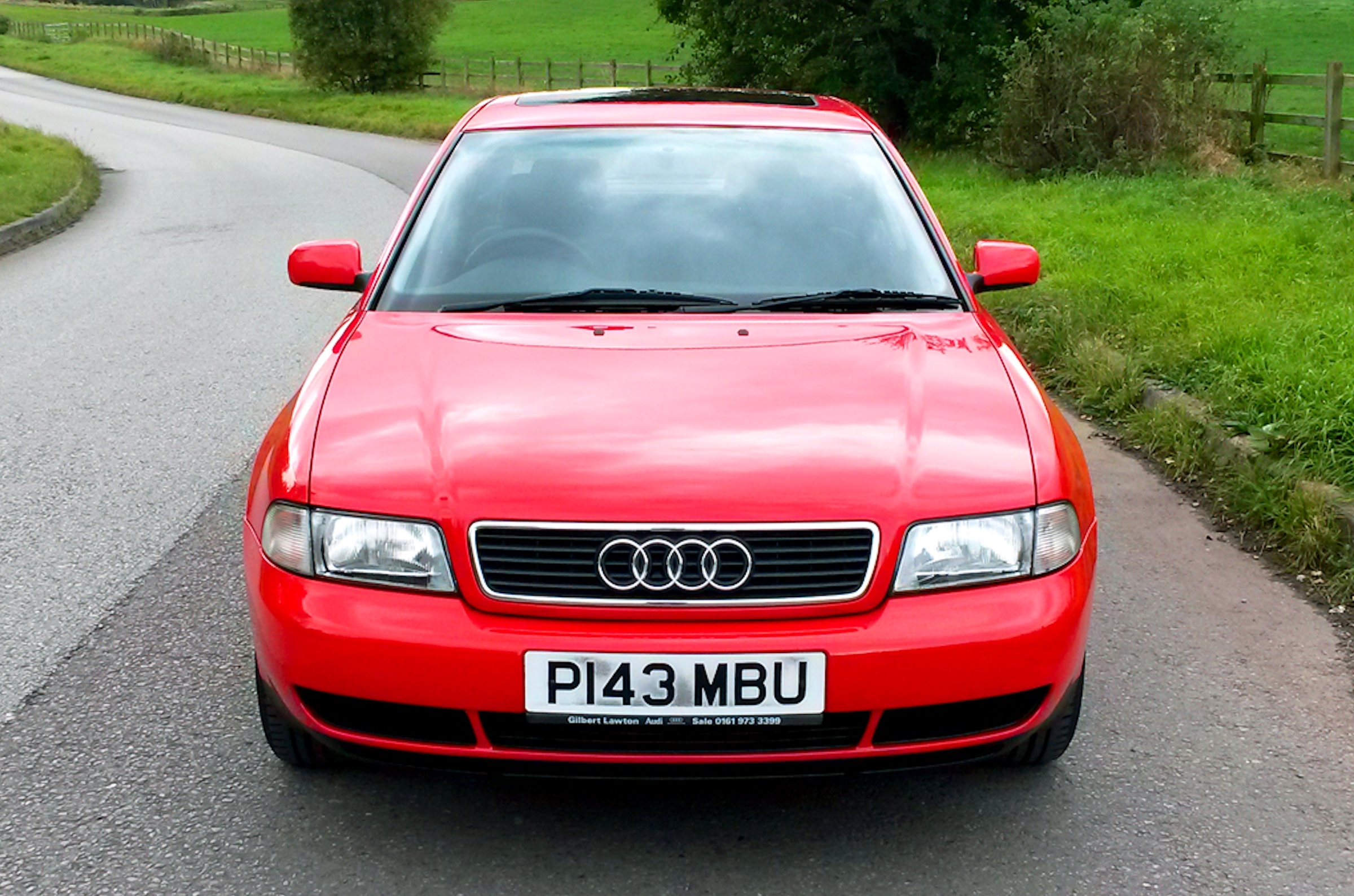 It was technically similar, retaining features like a longitudinally-mounted engine and a torsion beam axle for front-wheel drive models (multi-link at the front), while quattro all-wheel drive was again offered (and came with its own, independent rear suspensions setup). Unexpectedly, model-for-model, it was claimed to be lighter than its predecessor—something that's difficult to imagine in today's market.
But the B5 did ditch the Audi 80's (or technically, the 90's) five-cylinder engines, which wouldn't fit, and introduced instead five-valve per cylinder units, in naturally-aspirated and turbocharged forms, along with a range of carry-over fours and sixes.
The new car was broadly well received. Car's Georg Kacher ranked it below only the E36 3-series in its class, and then only by a little. "Unlike the 80, the chassis is excellent" wrote Kacher in December 1994. "The power steering is direct and communicative… the car reacts much more willingly… and the responses [are] so subtle that the driver's confidence grows from one S-bend to the next."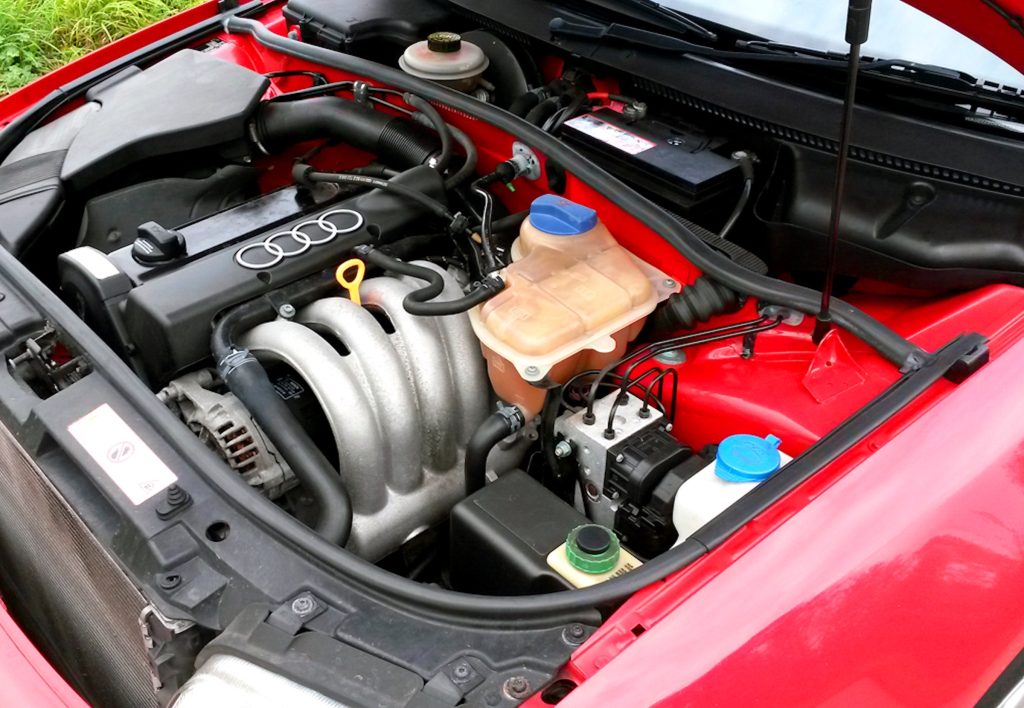 Kacher wasn't so keen on the entry-level 1.6-litre engine, or at least its lack of grunt and harshness at high revs. Like the engine you'll find in today's Unexceptional Classified in fact, and attached to an automatic transmission at that. No 1.8T or V6 this one; just a single overhead-cam with a round 100bhp, and a 0-62mph time almost certainly slower than the 11.9 seconds we can find for the manual.
SE trim was one step above the entry level and would have cost a buyer £16,450 (again, pre-auto) in early 1995, which is in the mid £38,000 range today. That's actually a little more than the £33k that would get you into a no-frills A4 in the modern Audi range, but then you can pick up this 1997 A4 1.6 SE for £3990.
Bright red paintwork gives it visual pop you might not expect from a largely unadorned car like this, and we'll let the alloy wheels slide – if you were so inclined, Audi did offer regular steelies with smooth wheel trims on this era of A4.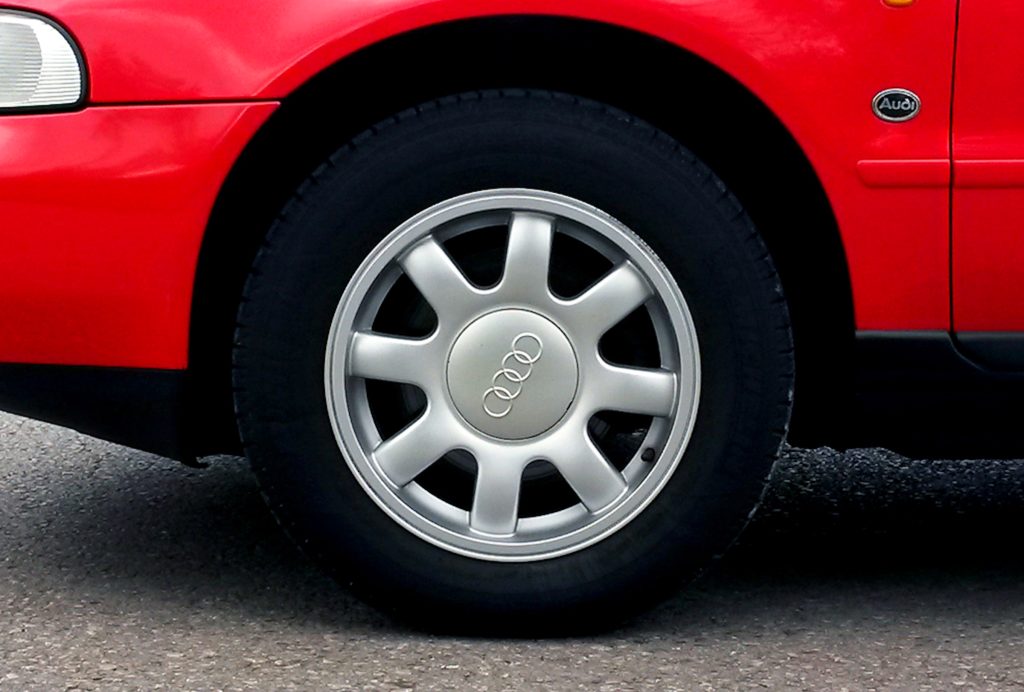 It appears to be a decent example too. For a start, the last MOT – on August 31st this year – has it at under 27,000 miles, with no advisories. Given the previous one noted decade-old tires and deteriorated numberplates, perhaps it now looks even better than it does in the pictures.
The engine bay seems spotless – and is a good nosey at just how far forward those longitudinal engines hang, albeit not as severely as its predecessors – while the interior seems to be in similarly fine fettle. The seat bolsters look unworn, the steering wheel doesn't seem too shiny, and even the carpets look good.
Audi really was on a roll in the 1990s, starting with the all-aluminium A8 in early 1994, the Porsche-developed RS2 just a few months later, and then really knocking it out of the park with the TT in 1998. the B5 A4 is being able to enjoy 1990s Audi qualities in a package that wouldn't look out of place at next year's Festival of the Unexceptional.
Read more
What is peak Unexceptional, ultimate Ordinaire?
Vision Thing: The apples that fall far from the tree
The Handbook of Sloane Ranger Cars: Audi Cabriolet