New rules on corporate bonds to deal with excessive capital demand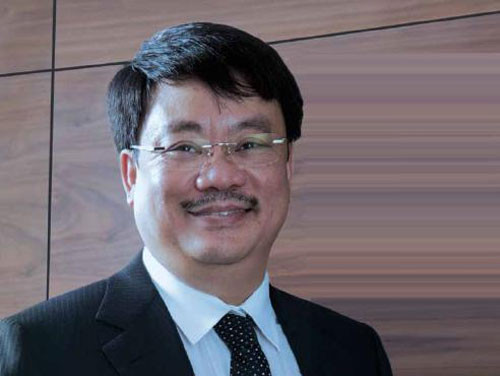 Masan Group on September 16, 2022 announced changes with a plan to privately issue two lots of corporate bonds, valued at VND1.5 trillion, to professional securities investors, to get money to pay for bonds issued in 2020 which mature in March 2023.
The resolution was released at the time the Ministry of Finance (MOF) announced Decree 65 amending Decree 153 on management of the bond market. Effective on September 16, Decree 65 is expected to help solve problems on bond issuance and release capital flow from this channel.
Under the new decree, businesses are allowed to issue new corporate bonds to pay old debts but only for themselves (Clause 2 Article 5).
According to FiinGroup, the real estate sector accounts for 59 percent of total bonds that are maturing, which are valued at VND35.56 trillion in 2022 and VND61.37 trillion in 2023. Although the value of due bonds has dropped significantly thanks to buyback activities , rollover pressure remains.
FiinGroup believes that the upcoming quarters will be difficult for enterprises to arrange money to pay both principal and interest for bonds, because the bond market has narrowed significantly since early 2022.
Meanwhile, cash flow into subsidiaries is regulated by Circulars 16 and 39 and Decree 65. The fulfillment of duty obligations will be more difficult as interest rates are expected to escalate, thus increasing businesses' costs for loans, especially those in capital-intensive fields but facing problems in capital access, such as real estate.
Decree 65 sets strict rules on information exposure, definitions about professional investors, and concentrated bond depositories which aim at improving liquidity and upgrading the professionalism of an important capital market.
FiinGroup pointed out that the regulation on voting rights and required minimum pass rate of 65 percent of bonds in circulation will help bondholders get information about enterprises and projects they want to invest in.
Easing the burden on the banking system
Analysts say that with the new decree, demand for bond issuance will be relieved, and the volume of newly issued bonds will increase again.
The capital channel from bank credit has been cleared as SBV has granted additional credit room to some extent.
However, this won't satisfy all demand for capital, especially businesses in fields that need medium- and long-term capital such as real estate and energy.
From October 1, banks will have to reduce the proportion of short-term capital they can use for medium- and long-term loans to 34 percent under a roadmap set by SBV.
By the end of June 2022, outstanding corporate bonds had reached VND1.5 quadrillion, or $63 billion, equal to one-third of total medium- and long-term credit outstanding loans of the banking system.
This means that the corporate bond market is growing very quickly and there is room for development.
According to FiinGroup, Decree 65 will encourage more businesses to access capital through corporate bond issuance, which will help ease the burden on credit sources.
The enterprises offering bonds privately will have to have a depository at VSD and register transactions of issued bonds at stock exchanges. This is a feasibility measure to improve the liquidity of the market.
Man Ha
.