Here's Why A Used 2019 BMW 6-Series Is Immune To Dealer Markups
BMW has a reputation for producing cars that hold their value regardless of what is happening in the economy. The brand is recognizable worldwide, even if someone has been living under a large rock for the last fifty years or so.
The 6-Series is a strange model for BMW and, in particular, the 2019 model, which has seen a drop in price of nearly 30% over the past 12 months. This makes it an intriguing car for Bimmer enthusiasts that are looking to purchase a quality sedan at a very reasonable price.
BMW is an iconic brand that is synonymous with luxury and performance. BMW corporation was founded in 1916 as an aircraft manufacturer, and it wasn't until 1928 that it became an automobile manufacturer and established itself as one of the leaders in manufacturing luxury vehicles.
Related: Here's How Reliable The BMW 6-Series Is In 2021
Why The 2019 BMW 6-Series Is A Good Purchase Now?
The 2019 6-Series is bucking the trend when it comes to the price of used cars. All across America and, in fact, most of the globe, we have seen the price of used cars holding their own or steadily increasing, given the shortage of new cars that were produced because of the worldwide pandemic.
Any potential buyers of a 2019 BMW 6-Series have the option of buying a hatchback (Gran Turismo) or a sedan (Gran Coupe). It is available in four trims: 640i, 650i, M6, and Alpina B6. The 640i Gran Turismo is the most pragmatic option for most car enthusiasts, and you will probably have to fork out less money for it than the 640i Gran Coupe. The top two trims offer greater performance but will cost you considerably more.
The Gran Turismo was fitted with a 3.0 liter turbocharged inline 6 that is capable of producing 336 hp and 330 lb-ft of torque. It can reach 0-60 mph in a very respectable 5.1 seconds, which is mighty quick for a car of its size.
The 6-Series definitely gives you a lot of car for the money, and the Gran Turismo version has one of the largest cargo storage for any car of its class. It also has the appearance of a 7 series, if not quite the performance. Some of the 6 Series models also offer support for Apple Car Play and Android Auto.
Why Has The 2019 BMW 6-Series Value Dropped So Quickly?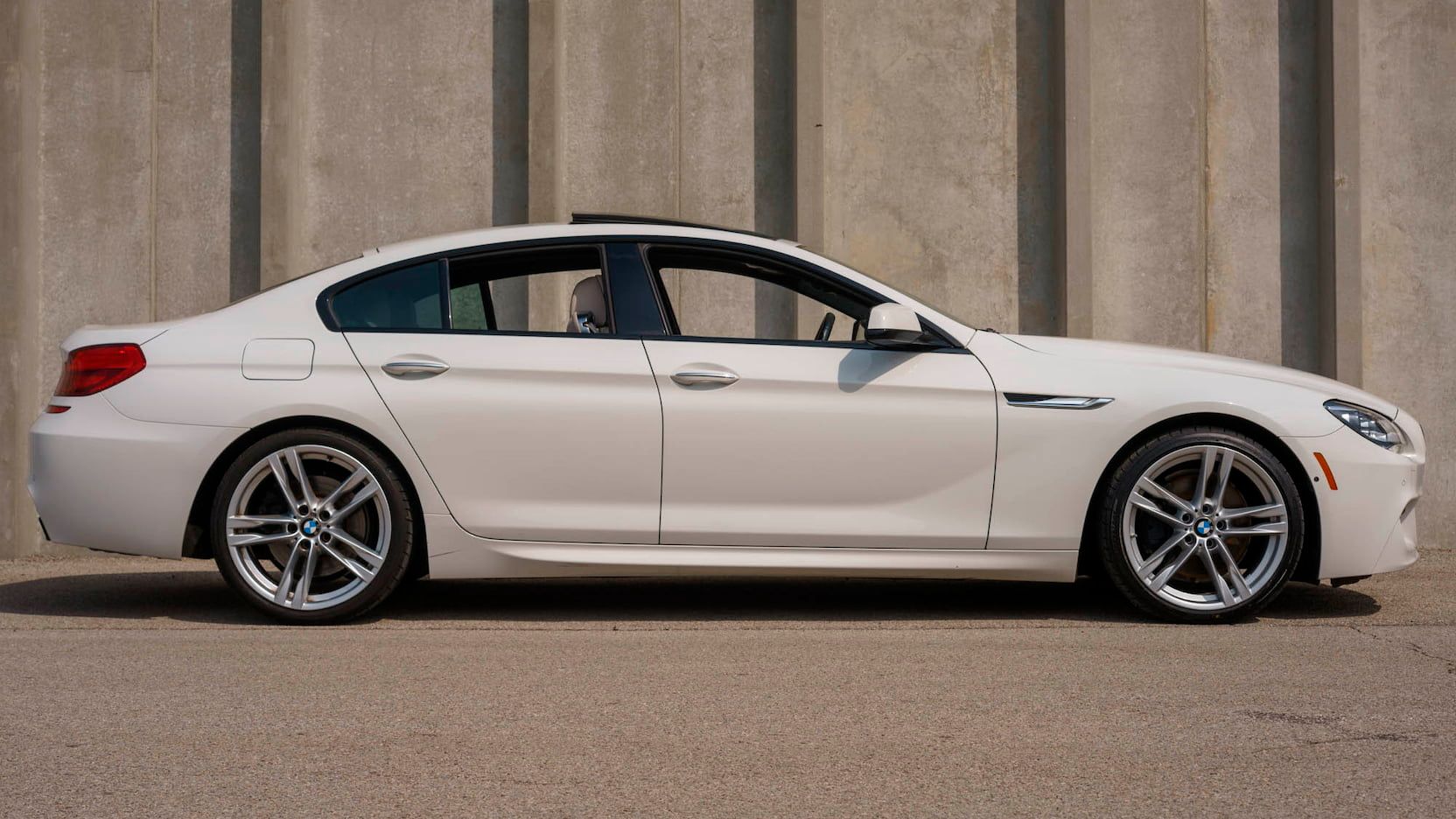 For one thing, the demand for a 6 Series is always going to be less than a 3, 5, or 7 Series, and that is one reason that it normally does not hold its value compared to its more popular siblings. The 6 Series is a great car, but the 2019 model is caught in the crosshairs of being a big coupe but not in the same league as a luxury 7 Series sedan.
The 2019 6-Series has also seen a significant drop in price as it is not viewed as economical or practical, and many potential buyers have migrated to hybrid or electric cars. Also, the increased demand for SUVs is surely hurting the price of the 6 Series.
That being said, if one does decide to take the plunge and purchase a '19 BMW 6 Series, they will be in for quite a treat with a luxurious interior that includes a 10.25-inch infotainment system and a plethora of options that would make any 5 Series owner green with envy.
Related: Doug DeMuro Says That These Are The BMWs Real Gearheads Should Know About
Bring Your Poker Face When Negotiating With The Car Dealer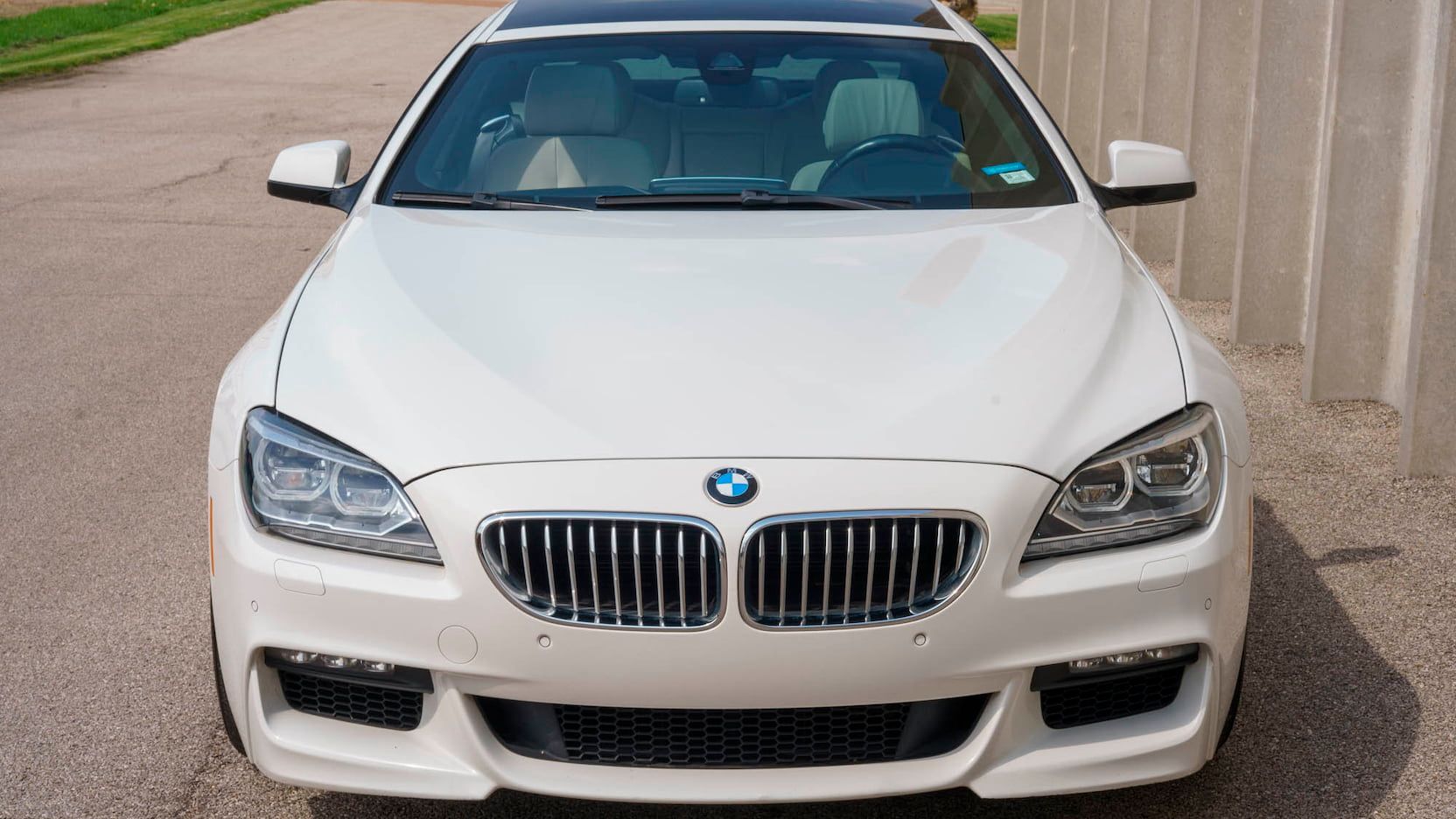 With all this information to hand and the price of the 6-Series plummet, it is certainly worth bargaining hard with your used car dealer when it comes time to pony up your hard-earned cash.
Do your homework and take into account how long you plan to keep the car and what return you will likely see when it comes to selling or exchanging it.
Other comparable options would be the 2019 Audi A7 or the Mercedes-Benz CLS, but expect to pay considerably a lot more for either the Audi or the Mercedes. All things being equal, when the 2019 6-Series was initially released, the base model cost in the region of $80,000, and with a top range and full-spec 6 Series going for as high as $130,000, which was prohibitive to many BMW enthusiasts .
Depending on the condition and model of the 6-series, expect to pay anywhere in the region from $30,000 to $48,000 with plenty of 'wriggle room' thrown in. While this is certainly representative of good value for a luxury 2019 sedan, one can expect that the price of the car will continue to dwindle over the subsequent years. There are plenty of little-known facts that one should be aware of when purchasing a BMW, and this is no different with a 6 Series.
Overall the 6 Series has plenty to offer at its current price but is probably better suited for driving in the suburbs and cross-country than it is for the day-to-day grind of city life. One could imagine the stress of having to parallel park this monstrous sedan on a daily basis.
Sources: BMW, Mecum Auctions