Drury bestows Distinguished Alumni Awards, eight COVID-19 special recognitions
SPRINGFIELD, Mon., May 6, 2022 – Drury University awarded five outstanding individuals during the 2022 Distinguished Alumni Awards ceremony on April 29.
The Distinguished Alumni Awards were founded in 1951 to recognize individuals who have achieved professional and personal successes, shown their loyalty to Drury and demonstrated exemplary service to their community. Nominations are taken from the Drury community and the Alumni Council selects the honorees. This year an additional eight alumni were honored during a COVID-19 Response Recognition for going above and beyond during the pandemic.
VIDEO: Reflections on the 2022 Distinguished Alumni Award winners
The 2022 honorees are:
Lifetime Achievement (posthumously) – Dr. Earl Hackett '53
Graduating from Drury with a Bachelor of Science in Chemistry, Dr. Earl Hackett attended Case WesternReserveUniversity where he graduated in 1957 with a medical degree. He then went on to continue his father's work on leprosy, practicing medicine at the National Leprosarium of the United States for nearly 20 years and funding a clinic in Burma. He also taught at Louisiana State University School of Medicine in New Orleans, where he retired as chair of the Neurology Department in 1988. Earl passed away on Oct. 7, 2021.
Young Alumni Award – Dr. Matifadza Hlatshwayo Davis '05
Dr. Mati Hlatshwayo Davis found her voice, and her place in the world, as a trusted medical messenger. The Zimbabwe native came to Drury in 2001, sight unseen, to study science. She then went onto attend medical school at Lerner College of Medicine at the Cleveland Clinic and became an infectious disease doctor. During the COVID-19 pandemic she was called on as a medical contributor to national and international media outlets, such as BBC, CNN and Newsweek. She's made it her personal mission to dispel disinformation about the coronavirus and vaccines. It's been especially important for her to speak out, she says, because she is a Black woman, an immigrant and a new mother. Mati now serves as the director of health for the city of St. Louis.
Career Achievement Award – CDR Anna Santoro, PharmD '06
Anna Santoro graduated from Drury with degrees in biology, chemistry and Spanish. She then enrolled in pharmacy school at Massachusetts College of Pharmacy and in 2007 began work in the US Public Health Service, one of the eight uniformed branches of service. In the USPHS Commissioned Corps Anna is stationed at Federal Medical Center Devens, part of the Federal Bureau of Prisons system. As a mental health clinical pharmacist, she implemented a pharmacist-run clinic that manages treatment. Working to treat pain management and those with substance use disorder as well, Anna has helped decrease overall narcotic use by 85 percent in just three years.
Community Service Award – Robert Malone '56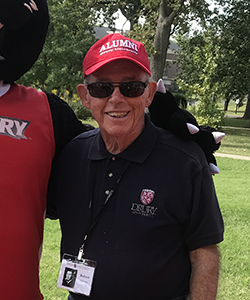 A geologist by degree, Robert Malone later trained as a financial planner for American Express, then ran a bank in his small town and taught at New Mexico State University. In each town he lived in, from Canada, Colorado and New Mexico, to his current home in Arizona, he always finds a way to give back. He's organized charity golf tournaments enabling special needs children to attend summer camp, he volunteered to teach science at elementary schools and worked to beautify medians. Wanting to bring cheer to his town, he supervised the cutting of a 30-foot Christmas tree and organized the electric company to light it up. He's served as treasurer and president of more organizations than he can name. Robert continues serving at his retirement community doing barbecue cookouts and pancake breakfasts.
Faculty Appreciation – Dr. Regina Waters
For Dr. Regina Waters, a professor of communication at Drury for 28 years, teaching in her discipline has always been about connection – both in the classroom and outside the classroom through networking and mentoring. Regina is well-known among Drury alumni as someone who can forge lasting and meaningful connections among those within her orbit. It's produced a powerful network effect, evidenced by the personal and professional bonds shared by a generation of her former students at Drury. Often these connections created relationships that led to job opportunities, friendships and long-lasting mentorships.
COVID-19 Response Recognition honorees:
Steven Bard '19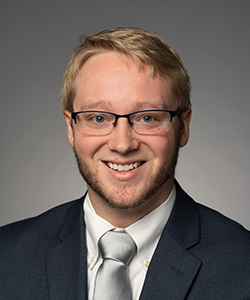 As an accountant, Steven was quick to action in offering financial relief to many people throughout the pandemic. He made himself available to local businesses and played a role in developing new organizational methods for his accounting firm as they work to help other countries manage relief funds associated with COVID-19.
Alison (Cronkhite) Brainaird '00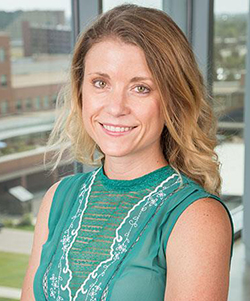 Alison led efforts to launch the Project-Lift program in Colorado, pairing medical residents with sponsors committed to helping lift their spirits and bring comfort during the pandemic. Activities include cooking a hot meal for the residents, creating care packages and providing assistance with grocery shopping.
Jennifer (Johnson) Cole '98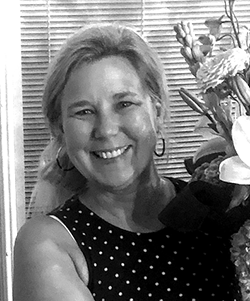 As the former operations manager at Mercy Hospital Springfield, Jennifer worked tirelessly to ensure comfort within her community. She played a major role in implementing safety protocols that guaranteed the wellbeing for all personnel and patients in the building.
Bruce Dart '77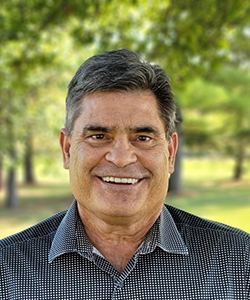 Bruce is known for his leadership as the executive director of the Tulsa City / County Health Department. He reached national news for his actions during the pandemic and, despite the political divide he was drawn into, Bruce continued to stay calm and spent his time educating people.
Steven D. Edwards '88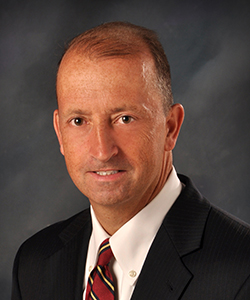 For good reason, Steve was voted the best CEO amongst several other hospitals for his early response to COVID-19. Steve serves as the president and CEO of CoxHealth and has been a community leader throughout the pandemic. He petitioned local and state leaders to implement public health measures to mitigate spread and implemented grants for employees who were severely infected. Under his leadership, multiple programs were launched to aid CoxHealth employees and the region.
Susan Mathern '86 MBA '89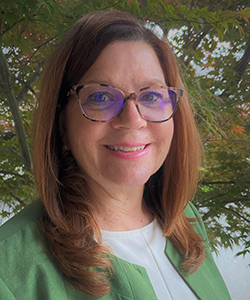 Susan has had a huge hand in educating and keeping people safe from COVID-19 at Avila University. As the former human resource director, she spent several days each week making sure Avila's students, faculty and staff were safe by contact tracing until late hours. Susan made sure campus guidelines for COVID-19 were taken seriously by communicating with the university.
Scott Moore '17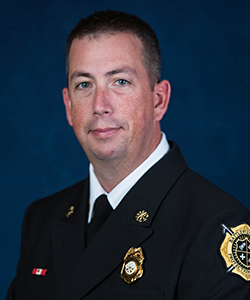 Scott is fire chief of the Battlefield Fire Protection District and a reserve corporal with the Christian County Sheriff's Department. Working with the Greene County COVID-19 Taskforce, Scott helped put policy and procedures in place and ensure all responders had proper tools and guidance for pandemic procedures. To create a safe environment in his community, Scott continues to host regular staff meetings, keeping up to date on social media and virtual meeting opportunities.
Cora (Durbin) Scott '90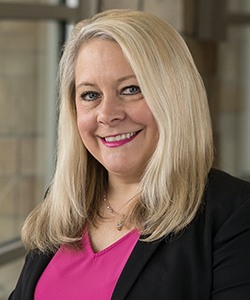 Cora serves as director of public information and civic engagement for the city of Springfield. She has spoken at many conferences on crisis communication with a big influence on COVID-19 and how collaboration skills can make the Springfield community a better place. Cora was able to recruit multiple retired medical volunteers and certify licensure for the mobile vaccination unit. With her help, the unit vaccinated more than 1,000 people and hired former Springfield Mayor Bob Stephens as its director.
###
Media Contact: Jasmine Bailey, Director of University Communications and Media Relations – (417) 873-7390 or [email protected].