BYD Atto 3 e-SUV: Key observations after checking it out at a showroom
Really loved the looks of the exterior, definitely a head turner. Interiors too feel super premium, soft cushions everywhere.
BHPian TheRandomGuy recently shared this with other enthusiasts.
Visited the BYD dealership at Yelahanka, Bangalore as we were passing through Yelahanka after a road trip.
Some key takeaways:
Likes:
Two more dealerships planned in Bangalore, one near mahadevpura which should open in 1-2 months, another somewhere on mysore road, maybe kengeri by the end of next year, SA wasn't sure.
Really loved the looks of the exterior, definitely a head turner.
Interiors too feel super premium, soft cushions everywhere, be it the dashboard, the door unlock knob, center storage etc.. Not at all repulsive or ugly as previously thought.
The SA says they want to keep the waiting period at no more than 2 months for the car. After the initial 500 units are delivered, the next 500 will be planned to be delivered within 2 months of the order. "Apparently"
Main infotainment display looks super nice and clean, smooth operation. I didn't get to use much of it but it felt good.
Sound system felt good too, enough for my taste in music.
Dislikes:
I am 6'2″ and the driver side felt a bit tight/congested for me, not sure why. Adjusting the seat all the way down compromised a bit on the on-road viewing angles. A test drive is needed to properly understand what's going on here.
Non ventilated seats is a big miss at this price point, if not heated, cooled seats for India is a must have these days.
No memory seats even though the driver's seat has mechanical adjustment. Could have been an easy addition.
The instrument cluster display is too small for my liking, feels like some cheap toy display. The software and the UI doesn't help either. looks too tacky and "chinese".
No frunk is a major disappointment, even with loads of free space. They just left it empty for some reason (cost cutting?).
Unknowns:
No info if the RVM is auto dimming or not. SA said its not auto dimming, but there wasn't a manual button too to switch between dimmed/non-dimmed mode. A little confused here.
Nobody knows anything about pricing.
The SA said warranty on the car is 3 years, but the BYD Atto3 announcement said warranty on car parts is 6 years.
As the display units were Australian imports, they had some Atlas Batman tires which did not get good reviews. SA wasn't sure if Indian cars will get the same tires. Hopefully not.
Overall a really good addition to the Indian EV space if priced right. Anything above 35L is DOA. 30L-32L feels like a decent buy. <30L will be an amazing buy (Zero chances).
Attaching some pictures I took with my superior photography skills: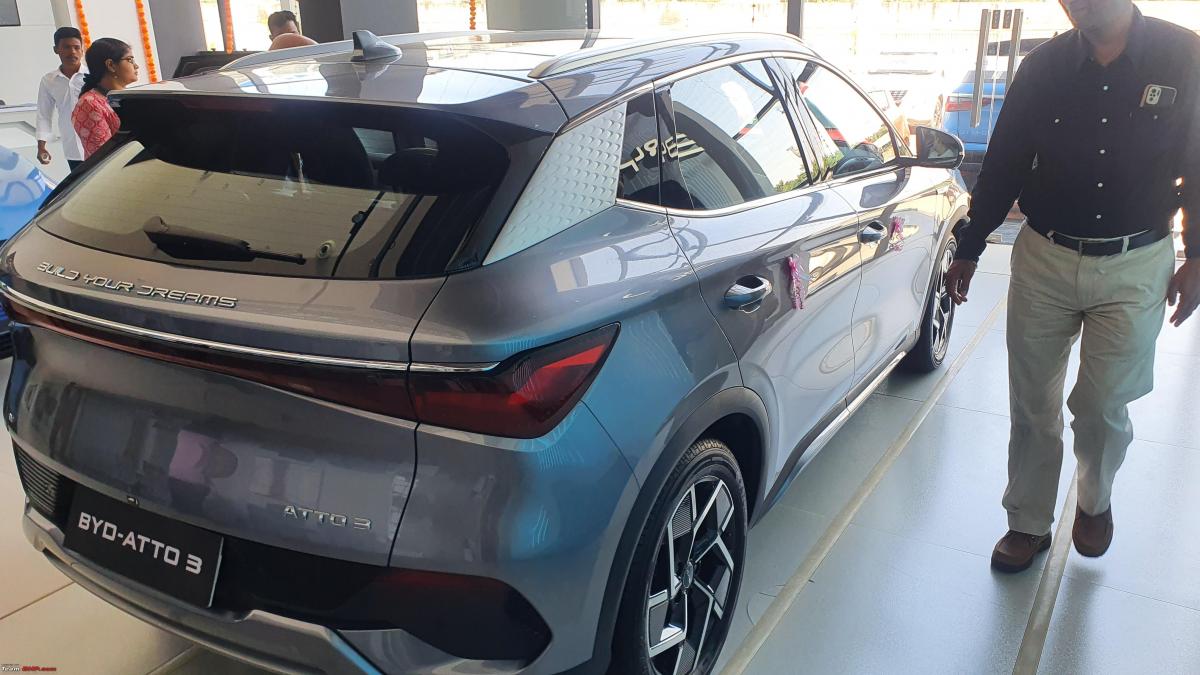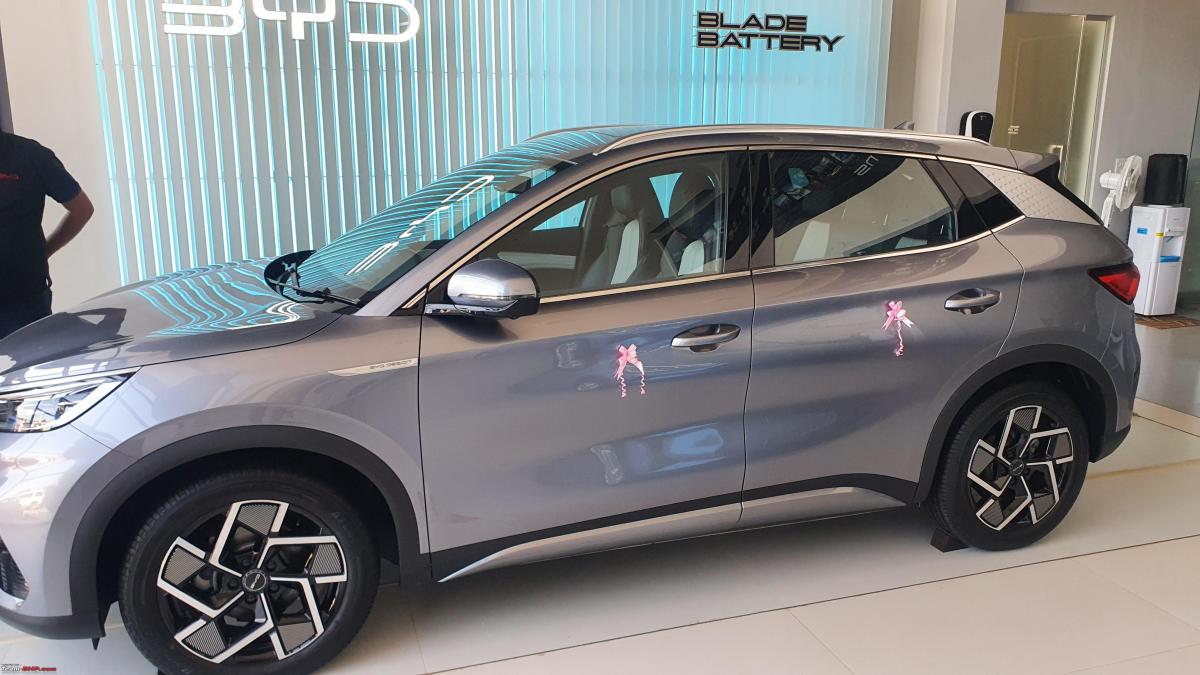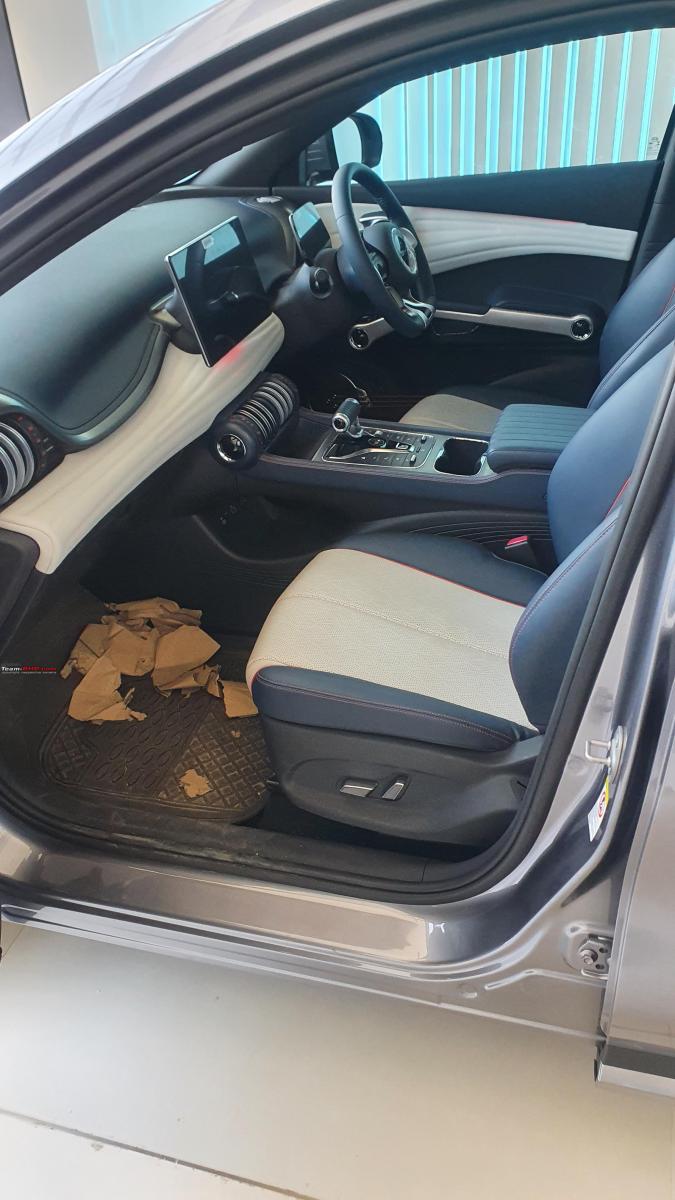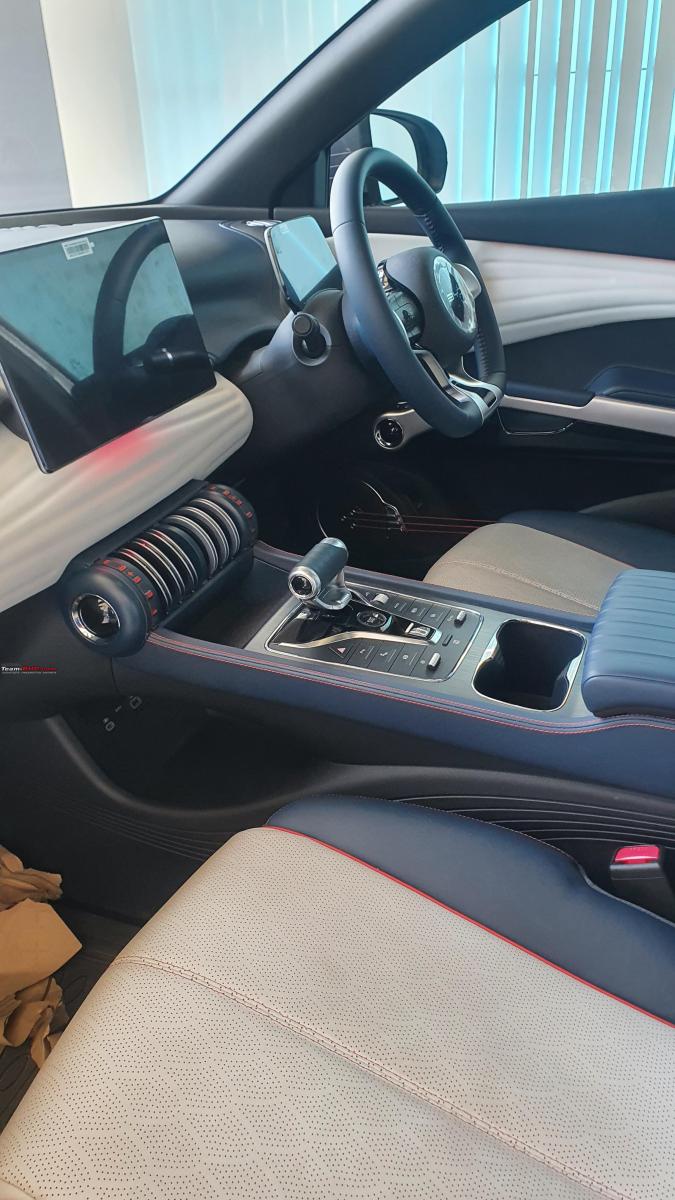 Check out BHPian comments for more insights and information.