BMW X3 M40i: Service & ownership report after 1.5 years & 32K km
The SUV has the most tunable engine that BMW has ever produced. With minor updates, the power output can be increased to 650 BHP.
BHPian mobike008 recently shared this with other enthusiasts.
20,000 Miles (32,000 Kms) Regular Service @ 19 Months Ownership
Blau Rakete has been serving me well for the last 19 months that I have owned this amazing performance SUV. I was fast approaching 20K miles so I decided to schedule a service with BMW.
Since everyone is running busy and have long waiting for appointments, I got one that was earlier than my planned 20K miles completion. I was at 19,600 miles but, I confirmed the appointment as the next date was far out and also didn't have a loaner option.
I dropped off the car at 9:00 am with the following requests to Chris (My Service Advisor)
Multi Point Check of the entire car
Check tire depth of all tires as I have reached 20,000 miles on my stock Pirelli run flats
Engine Oil and Filter Change
Refill all fluids in the car
I got feedback that my rear tires from inside were wearing out faster so an alignment was recommended and was quoted $250 as that's not covered in BMW Care. I as I would be changing the tires soon and would get them all balanced declined and aligned at that time.
I also requested them to clean the brake pads as I felt the bite was not as strong as when it was brand new. They normally don't remove the pads and clean but Chris made an exception.
Within 15 minutes we were done and he handed over a 2021 BMW X3 30e (Hybrid car) with a comment "we normally don't do loaners for a regular service when cars are returned the same day".
Well, I told him "Negotiating what's not regular is what I do for a living".
I picked up the loaner and drove over to another car dealership where I had an appointment at 10:00 am
More details on that 10'o clock exciting appointment can be found here.
Prior to that, I enjoyed an overnight experience of this.
20,000kms Ownership Update
As some of you are aware that I have a long history of car and motorcycle ownership and many of them are shared here on the forum as ownership threads. One of the biggest concerns (more than me, it's for my family) is that I lose interest in my steed after usually the 3-year mark or sometimes even before that. Besides this issue, I have never owned a preowned vehicle in my life. As you can imagine, it makes zero financial sense to not just buy new but, also change the auto as early as 3-years passing on the depreciation benefit to the next owner.
Heck, I am like that who rarely uses brains and rides on emotions/feelings/heart.
I think this car has changed that mindset and ownership style as I don't plan to sell this car for the next 5 years. Every mile of the past 20,000 miles has been the best driving experience of my life.
I'm searching for excuses to drive the car like:
Buy unnecessary groceries just because I want to take the car out for a spin
Always take the longer route
Plan trips every single weekend (As I don't get to drive much during the weekday)
In a nutshell, Blau Rakete has brought me smiles that are equal to all smiles put together of my entire car ownership till date in this short time span.
Driving, Performance and Engine
This is a ridiculously fast car and is almost like a sports car in the guise of a compact SUV.
Out of the 4 modes – Eco Pro, Comfort, Sport, Sports Plus below is my rough guess of the percentage of time the Blau Rakete spent in the last 20,000 miles.
EcoPro : 30%
Comfort : 40%
Sports : 20%
Sports Plus : 10%
Eco Pro is the most relaxing way to drive and the car is silent and passengers can enjoy the quiet and also the ride becomes plusher. My mom is visiting us for the last 6 months and she loves to sit in the front seat. Initially, she got scared by the B58 loud sound whenever I accelerate so I always drive in Eco Pro when she's onboard.
Comfort is the best of both worlds where you get to enjoy the lovely growl of the B58 engine, increased power and minus the pops and crackles when you brake.
Sports is where the real fun begins. Blau Rakete gets radically transformed into a lethal machine and this can be felt in the entire car's dynamics. Suspension becomes hard, Steering feels nicely weighted, Engine growl increases and whenever you brake and slow down, the pops and crackles of the engine bring a huge grin to my face.
Sports Plus is a mode that I use rarely and only when I am in the mood to drive aggressive and fast. To share a simple analogy, the dynamics of the car feel double of what I have described in Sports mode. It feels like a tool meant to be on track and gives so much confidence in acceleration, braking and pushing in corners.
In this mode, even if you gently feather the gas pedal and car will be hovering at 90mph or 100mph. It is impossible to be below 80mph in this mode and feels like you haven't even scratched the surface.
There are not enough words in the dictionary to praise the B58 engine BMW. This is by far the best engine that BMW has produced and discussed and praised at length in multiple automotive forums.
The power is so relentless that it feels like it will never end. Even at the top end, there is absolutely no harshness (I tried it multiple times on the mountains using paddle shifters and it hits the limiter and feels smooth as silk).
Of so many articles out in the wild, this is by far my most favorite article on the B58 as it covers the entire aspects of this engine in simple terms to understand for an engineering noob like me.
I have read it so many times, I feel like now I am ready to take an exam on B58. LOL!
This is also the most tuneable engine that BMW produced till date and with minor updates like adding a Cold Air Intake, Better Exhaust System etc B58 can be tuned to 650 HP at the wheel from its stock avatar.
Essentially for as little as $2000, it can be bumped up to a 650 HP monster (This will happen for sure in future).
A recent video of the beautiful engine note of B58.
Infotainment, HUD, ICE
The Infotainment is wonderful with a clean UI, Bright Display and Crisp with HD quality of text and pictures that pop with bright colors.
The touchscreen is snappy and there is absolutely no lag.
Music system is decent and can be enjoyed when driving in Eco Pro mode (in other modes the engine note takes over..LOL) but, when you bump up the volume at the higher end the music quality deteriorates. For a car this expensive, they should have given a Bang & Olufsen at the bare minimum.
Connectivity is absolutely phenomenal. BMW is partial to Apple probably because of their tie-up with them. iPhones connect to CarPlay/Android Auto seamlessly and wirelessly. When I step into the car, everything is already connected and the music moves to CarPlay. For example, If I am listening to music on my AirPods/Powerbeats Pro, I step into the car wearing them the music automatically transfers to CarPlay instantly. Same thing happens with phone calls.
Also, switching between users like me and my wife is equally seamless. If she opens the car with her key, all settings are as per her choice. But, 8/10 times, I am driving the car so it's rarely we use this amazing feature.
Heads-Up Display (HUD) should be made mandatory in every car. It is such a useful feature that now we cannot live without it. BMW HUD is one of the best in business, Crisp, Clear and High Quality. The HUD can be moved up and down depending on the height of the driver.
Only downside, Maps shows up on HUD when using an iPhone. However, if you are using an Android Phone or Google Maps, then maps are not shown on the screen. BMW seems to be more pally with Tim than with Sunder. haha!
Maps and Songs, Playlist can be seen in 3 different places- HUD, Instrument Cluster and Infotainment Screen. Amazing technology.
I also have the Parking Assist Package which is a useful feature as the 360-degree cameras come up as soon as you slot the gear in reverse and the camera is HD quality and shows a view all around the car and even a top-down view .
Everything works as seamlessly as it did on the day we took delivery of the car. super happy!!
Build Quality
There has been not a single squeak till date, plastics creaking or anything falling off from the interior.
It's built like a tank and we still enjoy a silent cabin with zero complaints on anything related to build quality.
Stock Tires
I'm surprised that stock RFs have lasted this long. As per the feedback given by SA, they will last more as the current tire tread depth is 6 in front and 4 in the rear. Typically, it's recommended to replace the tire when the depth is 3 (Look forward to some inputs and advice from tire experts here).
I will most likely change all 4 tires when the depth reaches 3 at the rear as I don't want to risk it any further as I love aggressive driving and push the car on a daily basis.
For now, I don't get the same confidence in corners so I am taking it with my foot off the gas and also I can literally hear them in the cabin as they got loud which was not the case a few 1000 miles before. And, we are going to get rains in the next couple of months so need to clock some more miles before and change the tires as there will be a serious risk of aquaplaning during the rainy season.
Fuel Average
This is another area where I am super happy. B58 fuel consumption is reasonably good for such a powerful engine and if I push really hard the gas mileage drops to 17-18mpg but, since I toggle between Comfort and Sports, I get a pretty good city average of 20mpg-22mpg.
Just a comparison, some of my friends who own muscle cars- Mustang and Challengers have a hard time getting past 15mpg.
Overall, it has been a phenomenal ownership experience of my X3M 40i and I love driving it every single day and mile. Keeping my fingers crossed that I get to enjoy this beast for many more years to come.
Lined up for Service
Service done at a princely sum of $0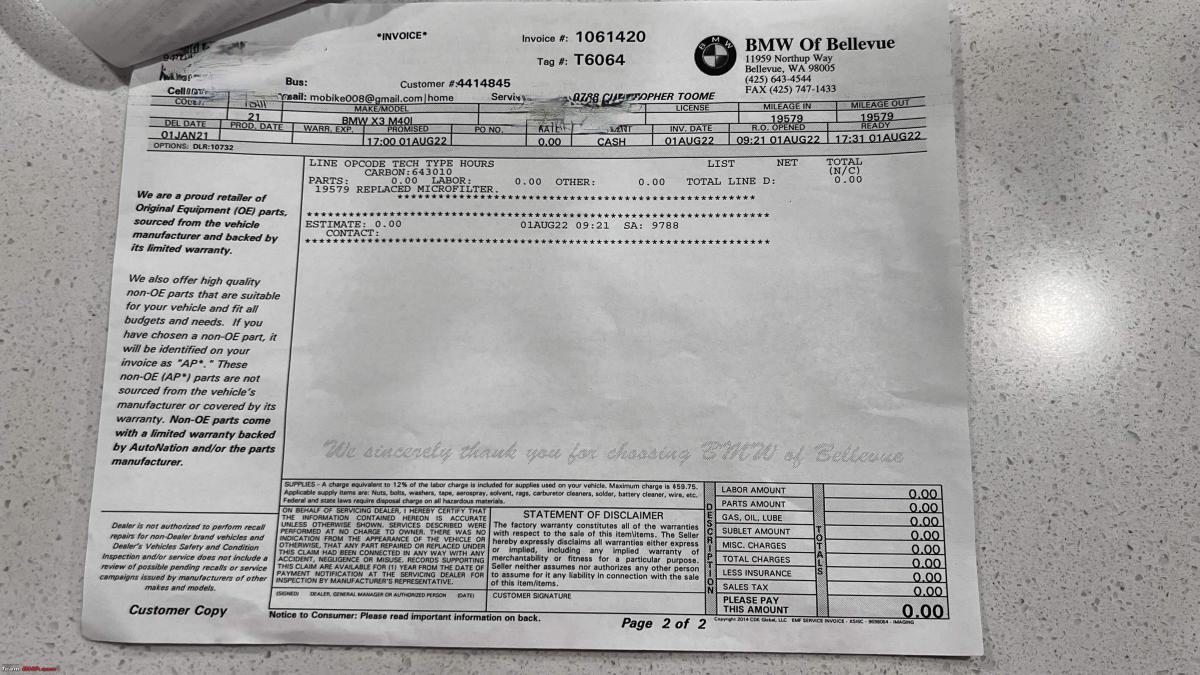 Tire Depth Report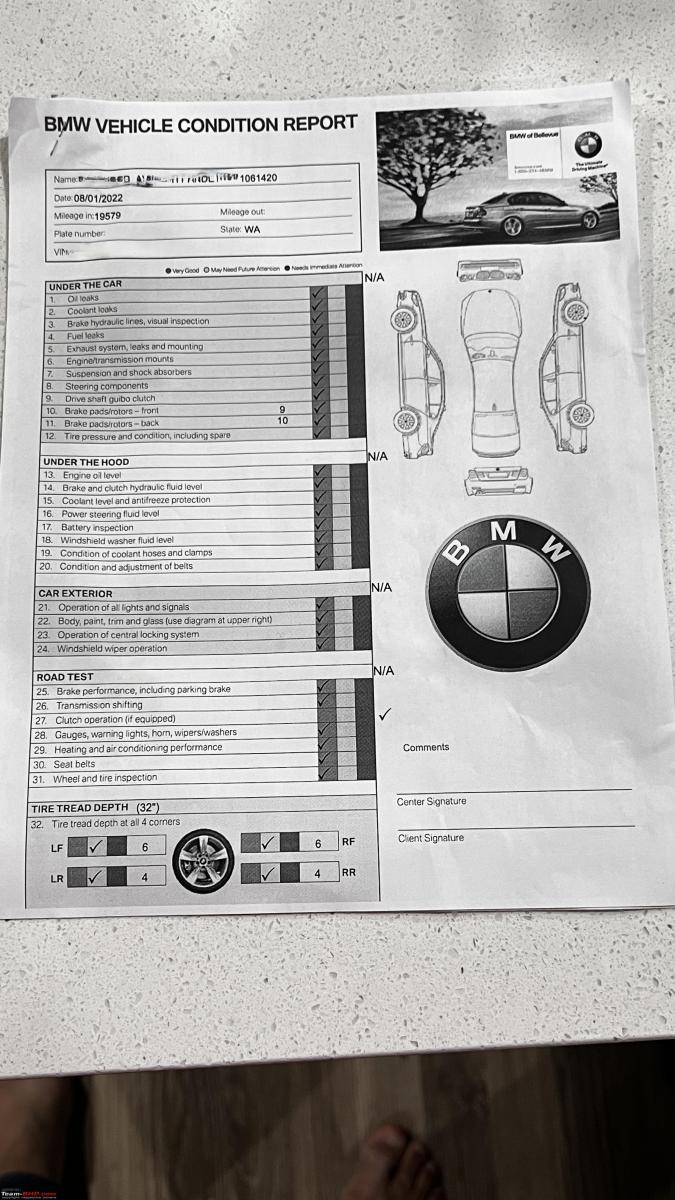 My Loaner for the day (X3 30th)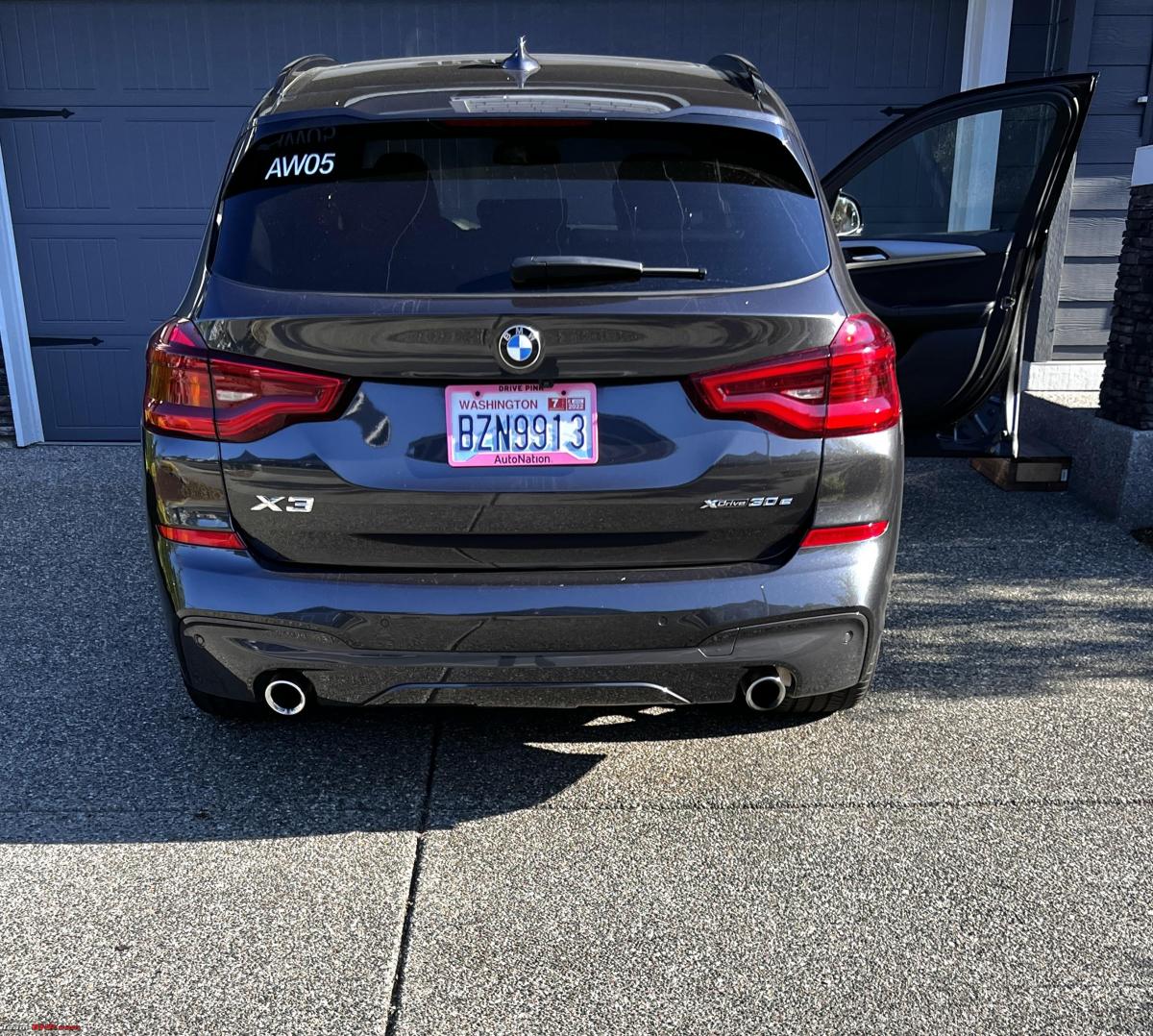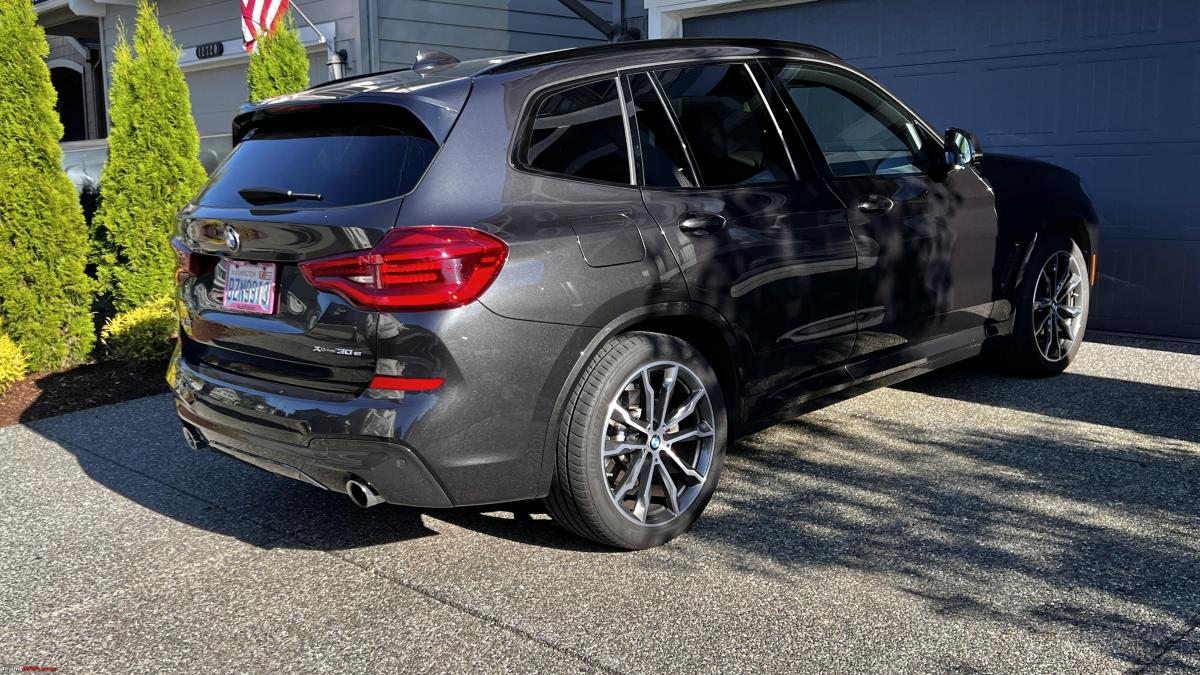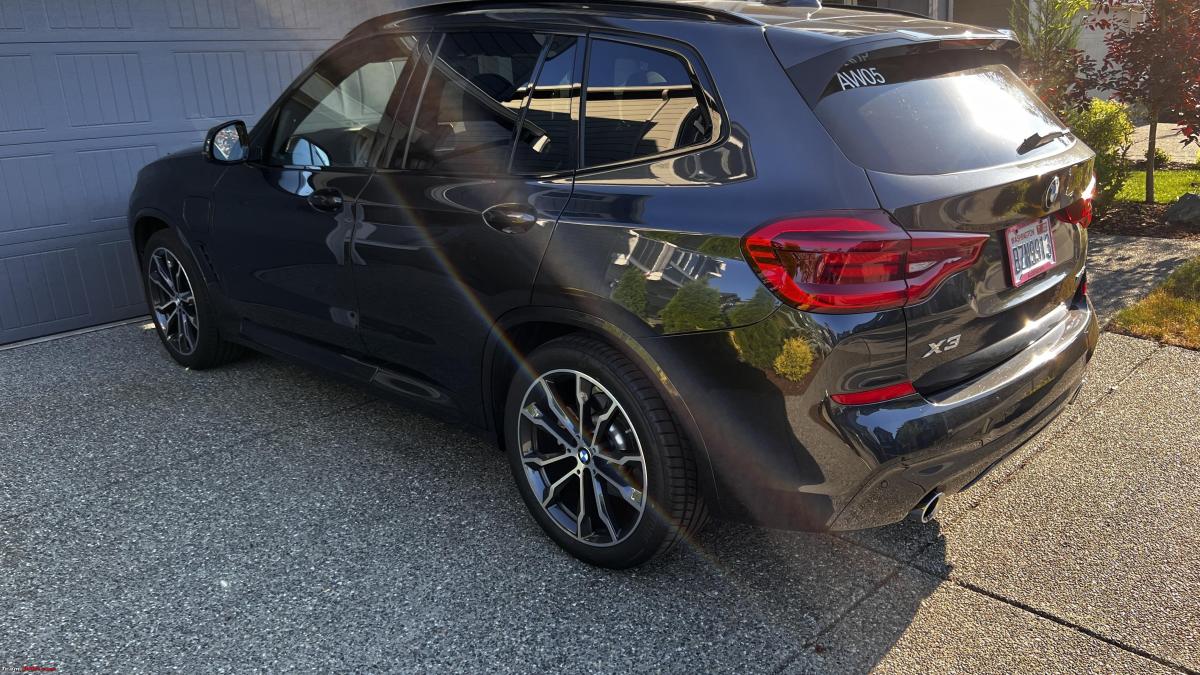 Check out BHPian comments for more insights and information.