4 in 5 millennial workers expect major life changes in next year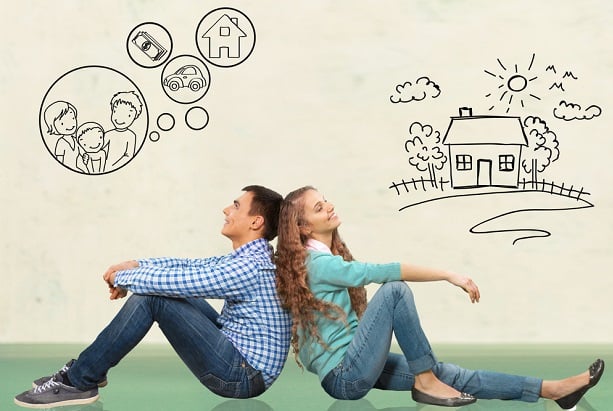 As the country emerges from the depths of the pandemic, 81% of US millennial employees are expecting to make a major life change in the next 12 months, according to results of a survey on open enrollment released this week by MetLife.
Twenty-four percent of millennials plan to buy a new home, 22% to get a pet, 19% to change careers and 15% to have a child.
Sixty-five percent of millennial employees said the pandemic has had a significant effect on their major life plans, compared with 54% of employees overall; 44% of millennials making plans said the pandemic had previously delayed them.
Related: How the pandemic has refocused benefits strategies
Among the most frequently delayed plans were undergoing a medical procedure or treatment, selling a home, moving to another part of the country and getting a divorce.
For other millennials, however, the pandemic brought a new wave of responsibilities. One in 5 said the pandemic led them to become a caretaker for a dependent family member.
"As we transition to a new phase of work and life amid the pandemic, millennials are facing new hurdles as they revisit aspects of their lives they had, until now, put on hold," Marquis Smallwood, vice president for workforce engagement at MetLife, said in a statement.
"From buying homes to expand their families — including pets — millennials are seizing this moment as a chance to course-correct and put their once-paused plans into play."
MetLife's 2021 Open Enrollment Study was conducted in August by Rainmakers CSI, an international consultancy, among 1,006 full-time employees 21 and older at companies with at least two employees, and an additional 452 millennial employees.
Implications for open enrollment
The survey found that millennials are anxious about the state of their personal finances as they prepare for new life stages. More than half expressed anxiety over their financial futures, compared with 45% of employees overall.
As millennial workers approach open enrollment, two-thirds said this year's open enrollment is more important than last year's, and 2 in 3 said they plan to elect new benefits this year, compared with one in three baby boomers.
In line with their desire for new benefits, 87% of millennials are also more interested in certain benefits this year, including life insurance, financial planning tools, dental insurance and legal plans.
One in 5 millennials also said they are more interested in pet insurance this year than last year. MetLife speculated that this is a probable result of this generation being 50% more likely to get a pet than have a child in the next 12 months, according to the data.
Millennials seek employer support
The survey results showed that millennials are also the most likely generation to expect their employers to support them in their future pursuits, from buying a new home — 66% vs. 62% of employees overall — to creating a will/estate plan, 76% vs. 59%.
MetLife said this suggests that employer-offered benefits that meet these needs — including financial planning programs and legal plans, which about a quarter of millennials said they were using this year — are of increasing importance.
"No matter what stage they're at in their lives, as millennials take steps to recalibrate in the coming months, they're going to require benefits that match their evolving needs," Smallwood said. "Heading into open enrollment, it will be important for this generation to ask themselves how their lives may evolve in the coming months, and in turn, which employer-offered benefits can support them along the way."
As examples, he cited plans to bring home a new pet or to buy a home. Pet insurance and legal plans will be important considerations. If included in benefits, these could make the difference in reducing financial stress.
Read more: